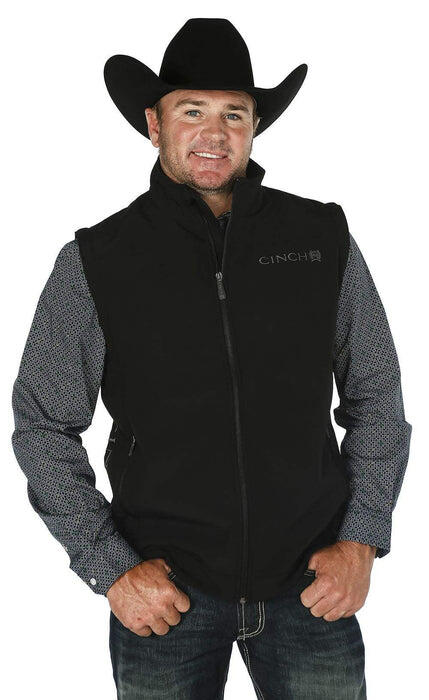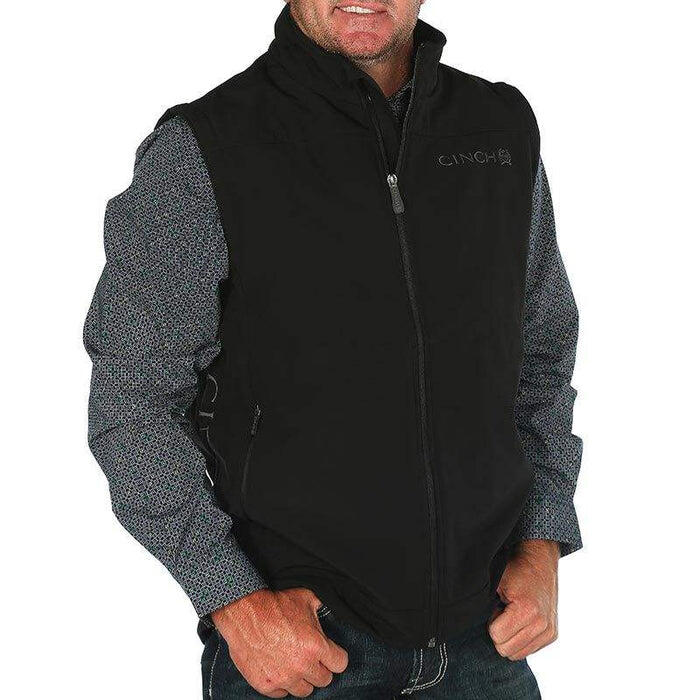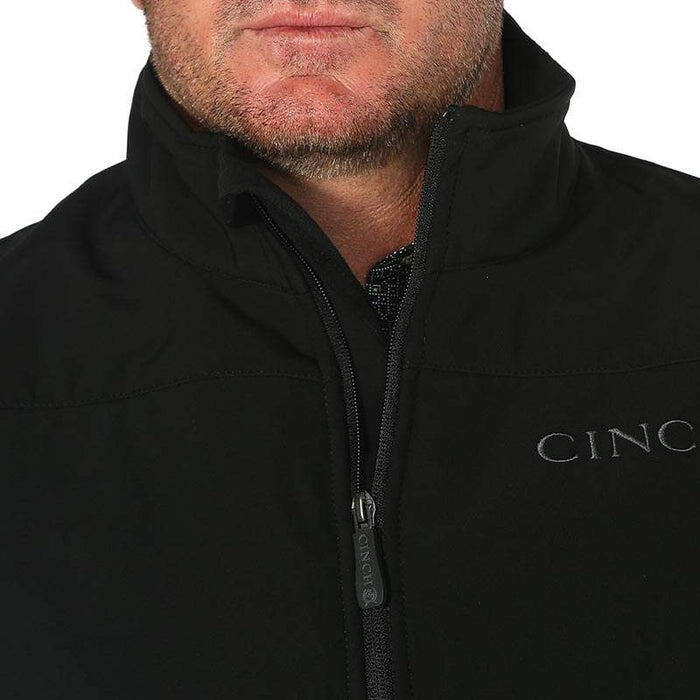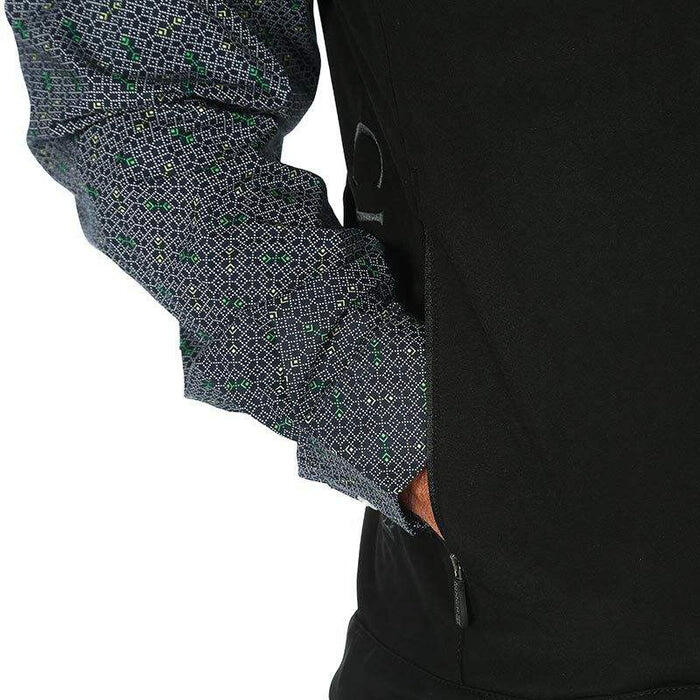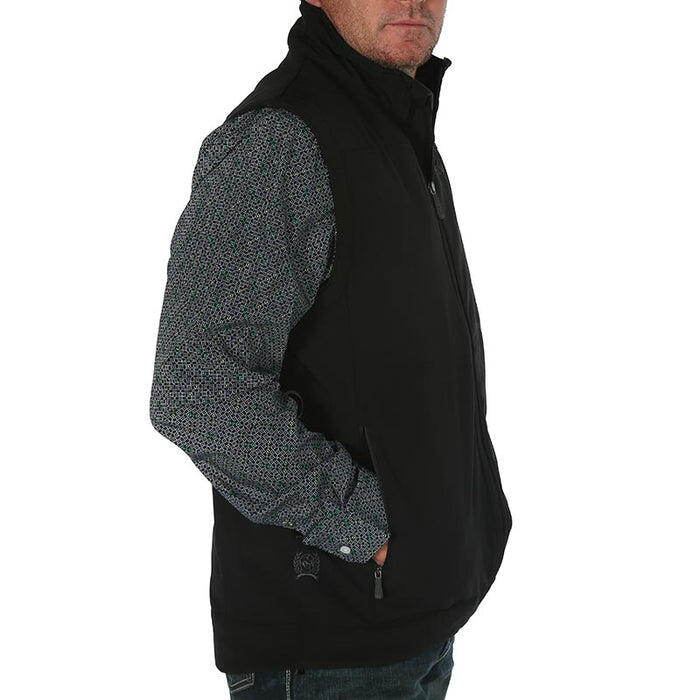 Cinch Men's Black Bonded Vest
Style #: MWV1012010
Check Availability In Stores
Mock collar
Zip up front
2 zip pockets
Embroidery on front and back
94% polyester
6% spandex
Inside zip pocket
MWV1012010
Bonded black vest by Cinch
This men's vest by Cinch is solid black with a zip up front and a mock collar.  There is a grey Cinch embroidery on the left chest that really pops off of the black. There are two zip pockets in the front that are great for keeping your hands warm or for putting small items in. This Cinch bonded vest is made of 94% polyester 6% spandex! The combination of polyester and spandex gives it that little bit of stretch to make it more comfortable. This looks great with a white Cinch long sleeve button down shirt underneath it, as seen in the picture. This vest is great for colder months when you don't want to wear a thick jacket but still want to keep warm.
Since 1996 Cinch has been creating distinctive timeless styles that have become the new standard. Premium grade cotton for exceptional strength and finish. Classic single-needle tailoring with reinforced double-needle stitching at stress points. Handcrafted for outstanding comfort and maximum durability. Exclusively designed in the USA. Unique prints and patterns found only on Cinch shirts are iconic in the western competitive world, riding in each rodeo event and throughout the equine disciplines. The world champion athletes who ride with "Cinch" on their sleeves and collars stand proudly behind the brand.
NRSworld.com your world for all things western.