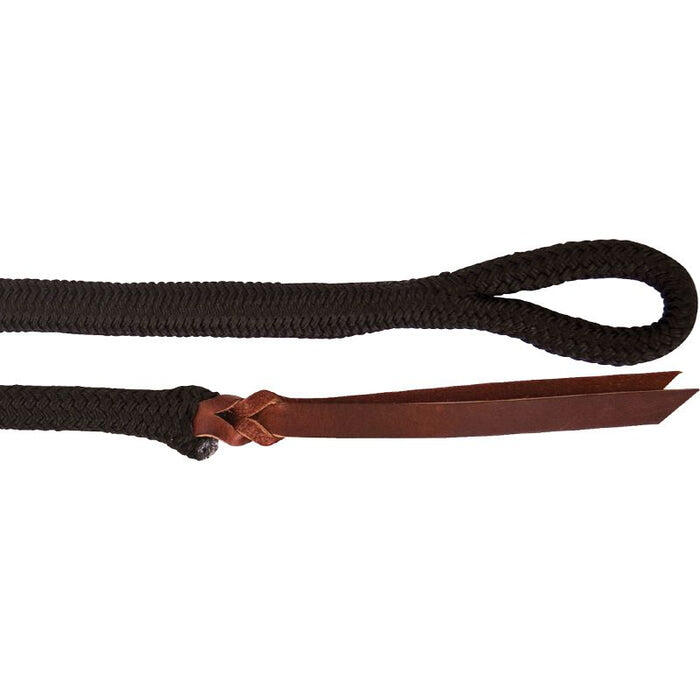 1/2in x 12ft Braided Yacht Lead Rope with Popper
Style #: 12206
Check Availability In Stores
A lead with some added weight will provide more signal and feel when working the horse on the end of the line. The weight can come from back braiding the end as well as heavier material, snaps and poppers on the end. The attachment of the lead to the halter, whether a snap, eyesplice or straight end to knot will all affect how the signal is transmitted to the horse, as well as the release of pressure.
1/2" x 12' Braided Yacht Lead Rope w/Popper
Excellent weight, eyesplice halter attachment and popper on tail. Black, tan.