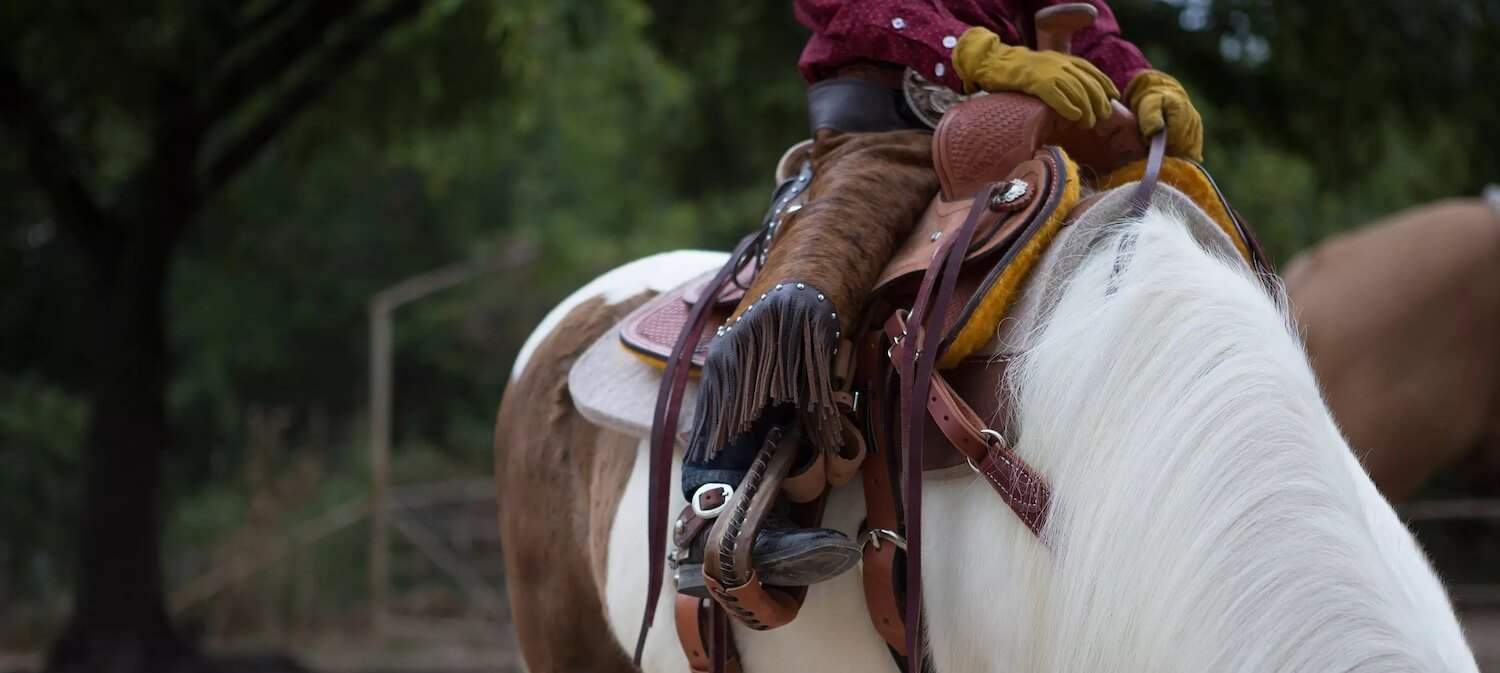 Western Youth Saddle Size Chart: Tips for Choosing the Best Youth Western Saddles for Kids
Are you trying to choose a youth saddle? A size chart can help! The saddle experts at NRS have created a simple and accurate youth Western saddle size chart to make the process easy. Read more to discover the secrets to finding the perfect fit for youth Western saddles.
When Do Children Need Youth Western Saddles?
If you have been exposing your kids to riding, there comes a time when they are strong and experienced enough to no longer need a sidewalker. This is when you should consider purchasing a properly fitted child's Western saddle. A toddler Western saddle is designed to protect the rider and provide a comfortable ride as they build their horsemanship skills. Not only do you need to make sure that the kid's Western saddle is sized right, but also that it fits the horse.
What Size Western Youth Saddle Do I Need?
How is a toddler Western saddle different from an adult saddle? They are sized appropriately to fit both the child and the horse. The youth Western stirrups and seat must be scaled to fit a child's smaller body and shorter legs yet still be comfortable for the horse. When measuring your child, make sure to ask them how the saddle and stirrups feel to ensure they are secure.
How to Measure Youth Western Saddles
The upper leg length is one of the primary factors in determining the correct kid Western saddle size. When measuring for a child's Western saddle, have them sit down in a chair. Once seated, use a measuring tape to measure the length of their upper leg from the knee to their rear. The saddle should be about 10% longer than the child's upper leg. For example: If the child's leg measures 9 inches, then the child's Western saddle should be 10 inches.
Please see the youth saddle size chart below for sizing recommendations.
This youth saddle size chart applies to average-sized children. If your child is smaller or larger than average, adjust the sizing accordingly. For example, if the chart indicates that your child is in between sizes, you may want to size up to allow for future growth.
After choosing the size based on your child, you need to check the youth Western saddle's fit for your horse. Make sure the saddle is centered and level on the horse's back, then check the following:
Seat Size - The seat should go past the horse's last rib.
Skirt Length - The saddle skirt should not extend past the point of the hip.
Saddle Width - The width of the saddle is determined by the gullet. The general rule is to ensure that there is several fingers width between the saddle and the withers.
And just like with adult saddles, don't try to use a saddle pad to fix the fit of a Western youth saddle.
Youth Western Stirrups Sizing
A common cause of discomfort for younger riders is stirrups that are too long. You should always check the length of the youth Western stirrups to make sure that they can be adjusted to the correct length for your child.
Shop Youth Stirrups
If your child's legs are very short and you can't find the proper fit, you can purchase a stirrup mounting aid. A stirrup helper consists of straps that you wrap around the saddle horn so the stirrups can be fitted to your child's legs. This adds length to the stirrup for improved mounting.
Find Authentic Youth Western Saddles at NRS
Now that you know how to use a youth saddle size chart, it's time to find the perfect child's Western saddle for your little buckeroo. Our kid's Western saddles come in sizes appropriate for little ones of all ages. Whether you are looking for a toddler Western saddle, youth Western show saddle or a kids roper, we have the best selection at affordable prices. Shop Western youth saddles today!
Shop Youth Saddles