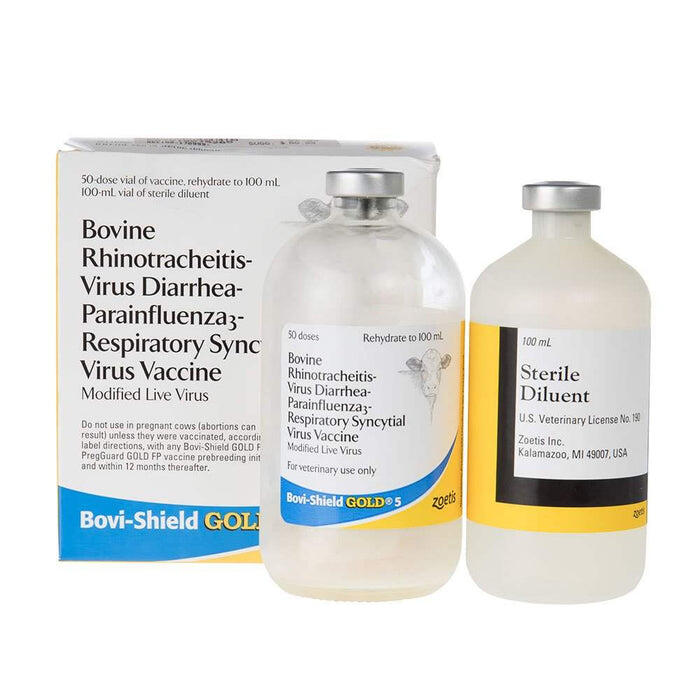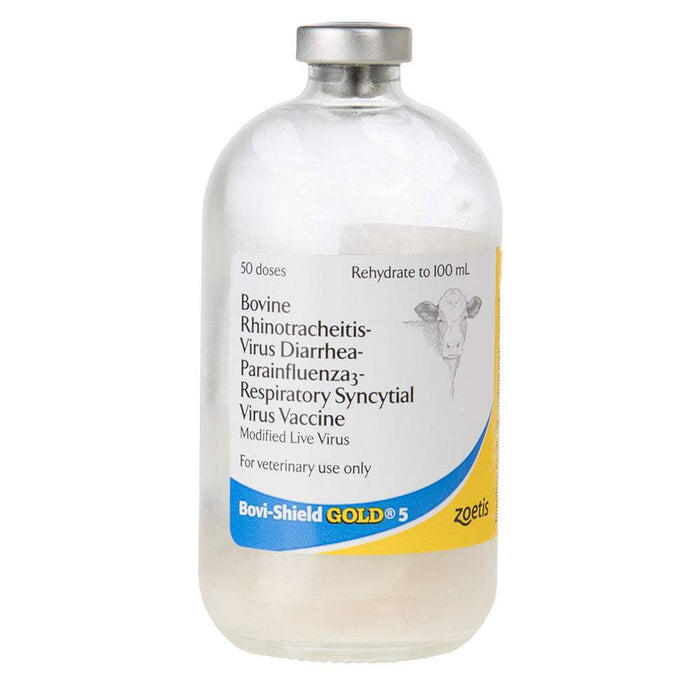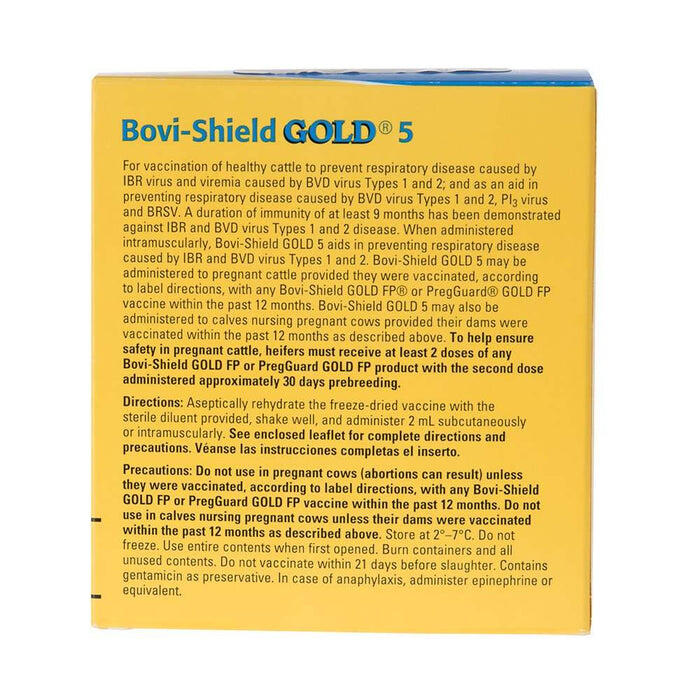 Zoetis Bovi Shield Gold 5
Free shipping not available on this item - Weight: [2.0 ] lbs
Style #: 10000772
Check Availability In Stores
Zoetis
For vaccination of healthy cattle as an aid in preventing disease caused by IBR virus, BVDV Types 1 or 2, PI3 virus and BRSV.
Do not vaccinate within 21 days before slaughter.
May be administered to pregnant cattle or calves nursing pregnant cows, provided the dam met with prior vaccination requirements within the last 12 months
50 dose
10000772
For vaccination of healthy cattle as an aid in preventing disease caused by IBR virus, BVDV Types 1 or 2, PI3 virus and BRSV.
Give 2ml IM (intramuscular) in muscular region of the neck. Do not vaccinate within 21 days before slaughter.
May be administered to pregnant cattle or calves nursing pregnant cows, provided the dam met with prior vaccination requirements within the last 12 months. See label.