NRS Apparel and Premium Western Brands to Help You Ride in Style in 2021
With a new year comes new NRS clothing! Whether 2021 has you and your horse competing or simply enjoying some rides in the great outdoors, NRS has the perfect attire to keep you looking on-trend. We're listing our favorite NRS shirts, hats, hoodies and other NRS gear as well as some of our favorite brands for fashionable pieces you'll want to wear in 2021 and for years to come.
In addition to our exclusive NRS clothing line, we also carry your favorite Western brands such as:
No matter your fashion preference, you can update your wardrobe with all the latest clothing styles at NRS. To help you find your perfect fit, here are some of our current favorites.
NRS Ranch Wave Logo Heather Navy Tee
Ahh, the classic Western landscape. With a beautiful, scenic design, items like this NRS t-shirt are great reminders to make the most of everything that comes your way in 2021. Featuring vintage vibes and a classic cut, this NRS t-shirt will have you looking stylish all year long.
NRS Sunset Patch Cap
Tip your hat to a new year with this NRS cap. Designed with pops of color, this accessory is perfect for everyday wear. Featuring a shout out to our headquarters in Decatur, Texas, NRS hats like this are perfect for pairing with your favorite set of men's boots or women's Western shoes. When you stock up on Western hats like this, everyone will know you're "ride ready" in 2021.
Panhandle Women's Powder River Jacquard Cardigan
This open-front cardigan from Panhandle transforms any outfit into a fashion statement. You can throw it on over a simple NRS t-shirt for an instant style upgrade or pair it with your favorite Western dress or skirt for a party-ready outfit that will be the envy of any crowd.
NRS Ranch Green Retro Tee
Cute and trendy, NRS women's shirts like this are guaranteed to add a fun sense of style to 2021. Available in green, blue and gray, it will look great with your favorite pair of women's Western jeans. Featuring an NRS Ranch logo in the middle, this top helps you express your love for NRS women's apparel and all things equestrian.
NRS Cotton Candy Tie Dye Hoodie
When it comes to our men's Western jackets and women's outerwear, the warmer, the better! The same can be said for this unique, colorful NRS hoodie that will let you express your individuality and beat the cold this year. As one of our favorite NRS clothing items, this piece features beautiful pastel shades of pink, blue and green and looks great whether you're going for a jaunt or training for an upcoming show. No matter what 2021 has in store for you and your horse, you can count on this NRS hoodie to make the year a stylish one.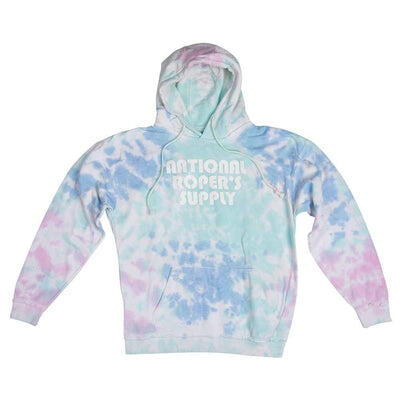 Besides looking hot, these Ariat fire-resistant jeans help protect you around fiery situations. With a dark wash and boot cut leg, you'll cut a handsome figure whether you are on the ranch or burning up the dance floor.
With the perfect fit and the ultimate feeling of comfort, NRS men's shirts are here to make 2021 your year. Proudly featuring the NRS logo, this NRS t-shirt is a great choice for casual, everyday wear and will have you ready for whatever comes your way. And if you feel like adding something else, why not check out our men's accessories to pair along with it? No matter how you choose to style our NRS shirts, you simply can't go wrong.
Women's Cinch Blue Printed Pearl Snap Shirt
Cinch is known for its quality boots, button-ups and jeans. Their clothing line is tough and durable with a fashionable flair. Our selection includes this modern pearl snap blouse that will have you do-si-doing whenever you put it on.
NRS White Long Sleeve Logo Tee Shirt
Nothing beats the feeling of a soft, cozy piece of NRS apparel. Get the perfect combination of comfort and style with this premium-quality NRS sweatshirt. Designed to keep you warm during cool riding weather, it's a great piece to have on hand when autumn hits. Whether you're grooming your horse or out for a ride, this NRS sweatshirt is sure to outlast all the adventures 2021 has in store for you and your four-legged partner in crime.
Wrangler Retro Premium Pencil Skirt
Wrangler is known for its classic Western jeans, but this iconic brand has expanded into stylish women's fashion. Featuring smiley front pockets and buttons along the full midi-length, this skirt adds Western sophistication for your out-of-the-saddle adventures.
Rock the Best Trends in 2021 with NRS Apparel
As you step into 2021, why not do it in style with NRS clothing? Our selection is sure to contain your go-to pieces for this year and many years to come. Shop our favorite items of NRS apparel for 2021 today!
Shop NRS Apparel
*Please note that the exact items pictured here may not always be in stock, but we always have plenty of NRS apparel to choose from.