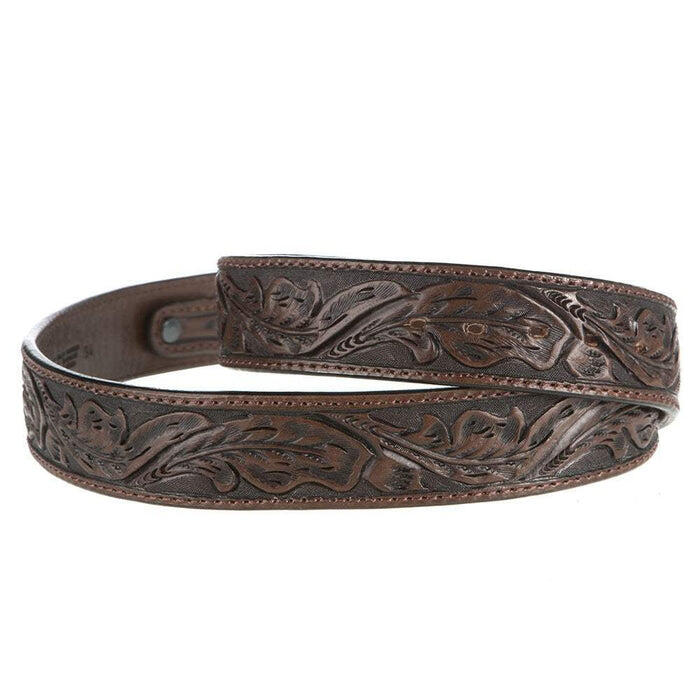 Vogt 1 1/2in. Saddle Brown Skived Edge Running Leaf Belt
Style #: NRS41-118
Check Availability In Stores
Vogt
Saddle Brown
Skived edge
Leaf Tooling
1 1/2" Width
NRS41-118
Each belt is fully hand tooled and made of American saddle leather. Its back is also lined in top grain leather and is accented with fine stitched and hand rubbed edges.

Our saddle brown, dress skived edge leaf tooling pattern is available in 1-1/2" straight belt - fits 1-1/2" buckle sets. Item # NRS41-118.

Please note that as our tooled leather belts are each individually cut by hand, their widths may vary slightly.

A rule of thumb is order a belt 2" larger than your pant size. If you wear a 36" pant, we'd recommend ordering a 38" belt. For a definitive size lay your existing belt out flat and measure the distance between the turn back (where the buckle is connected) and the hole you're currently using on that belt.