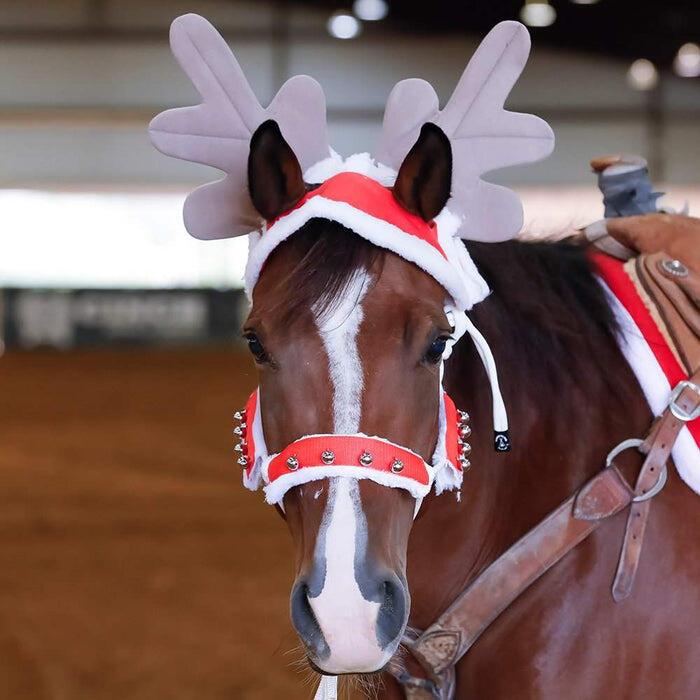 Tough 1 Holiday Halter/Bridle Cover Set
Style #: 87-96
Check Availability In Stores
Tough 1
3 Piece Halter/Bridle Cover Set
Bells
Matching Items Sold Here
87-96

 
This 3 piec halter/bridle set lets your horse be festive for the holidays! Red felt, white fleece edges with bells makes this set stand out! Great for parades, clubs, pony rides, costume classes and Christmas photos. "Quick grip" fasteners for easy application.
Find the reindeer hat here.
Halter not included.