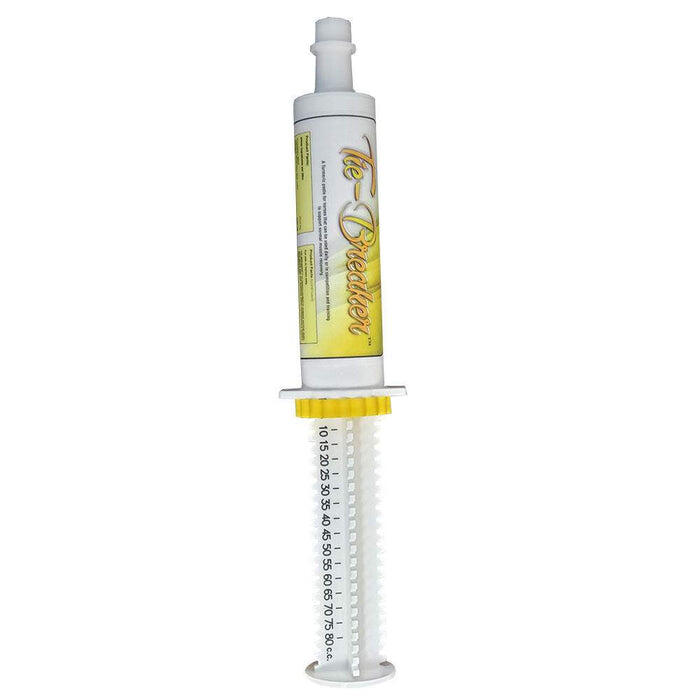 Tie-Breaker Paste 80cc
Style #: 009116
Check Availability In Stores
Oxy-Gen
Tumeric paste
Supports normal muscle recovery
Supports normal lactic acid levels and cell functions
Helps maintain a healthy digestive tract
80cc
009116
TIE-BREAKER is a Turmeric paste for horses that can be used daily or in competition and training to support normal muscle recovery.
Directions for Use:
Administer 20cc on day of training or competition, and 20cc post-race.
Warnings:
For animal use only.Keep out of reach of children and animals. In case of accidental overdose, contact a health professional immediately.This product should not be given to animals intended for human consumption.
Ingredients:
Octacosanol - Used to improve exercise performance including strength, stamina, and reaction time.
Magnesium - It is an essential macro mineral used for numerous functions in your equine animal. Magnesium is used for cellular energy, muscle contractions and relaxation.Magnesium help protects from inflammation in the bowel.
The active ingredient in Turmeric is Curcumin, which regulates the activity of protein-nuclear factor Kappa B. Kappa B controls the activity of genes regulating inflammation. Turmeric has strong anti inflammatory properties which modulate a number of proteins and pathways that support inflammation. Turmeric can also serve as an alternative to steroids, influences bone health, and is a natural anti microbial agent.