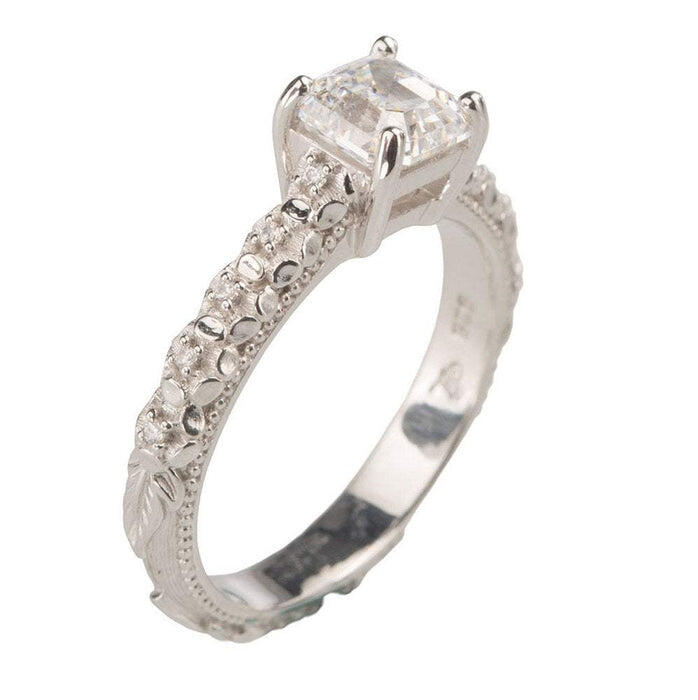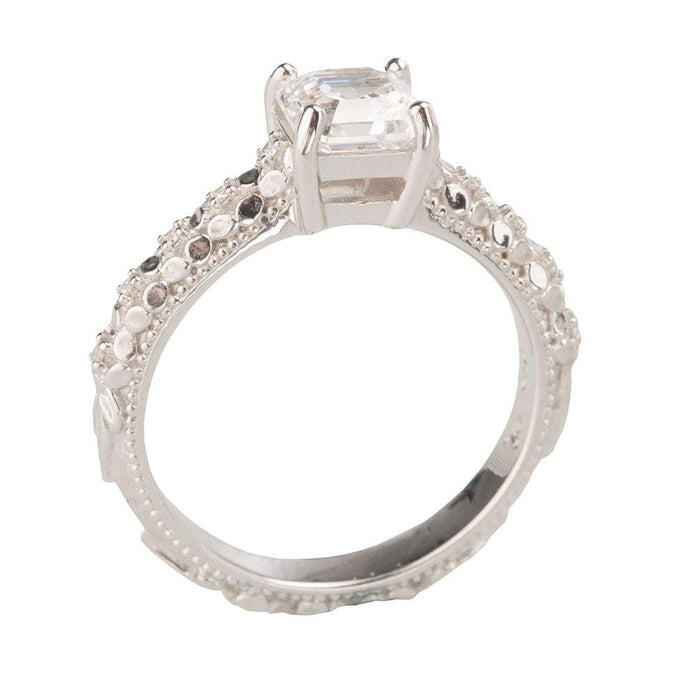 Sterling Lane by Montana Silversmiths Wild Rose Ring
Style #: SLRG042
Check Availability In Stores
Dimensions: Width: .25" Height: .25"
Materials: Rhodium plate over a solid sterling silver base to maintain bright silver-tone shine.
Care & Storage Message: You can maintain your silver brilliance with an occasional wipe of a damp cloth. DO NOT use chemical or abrasive cleaners.
SLRG042
From the Sterling Lane Collection, this rings has the beauty of a vintage ring with all the innovativeness of modern technology. This ring has an abundance of detailing along the sides of the band with small leaves flowing upwards to five small wild rose designs, each holding a small Swarovski® Zirconia in its center. The design flows towards the main stone, a 6MM Swarovski® Zirconia Imperial Mosaic, whose brilliant facets are truly amazing!