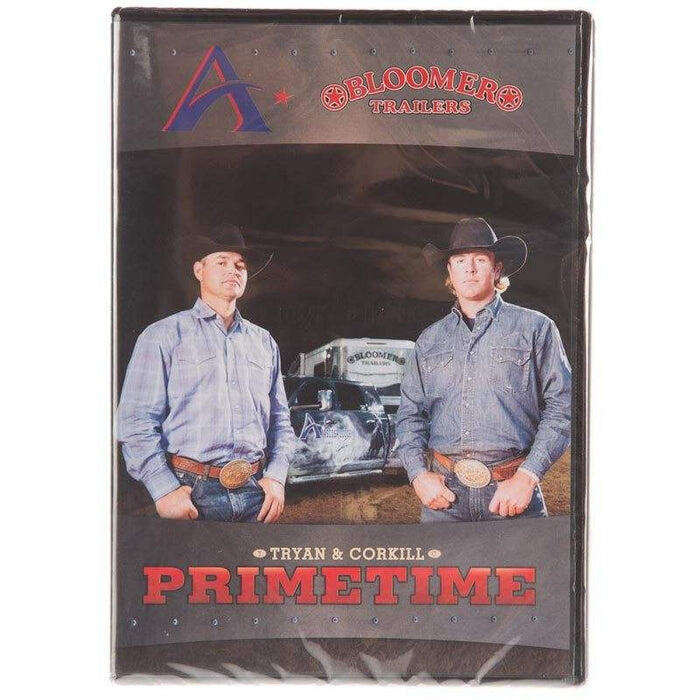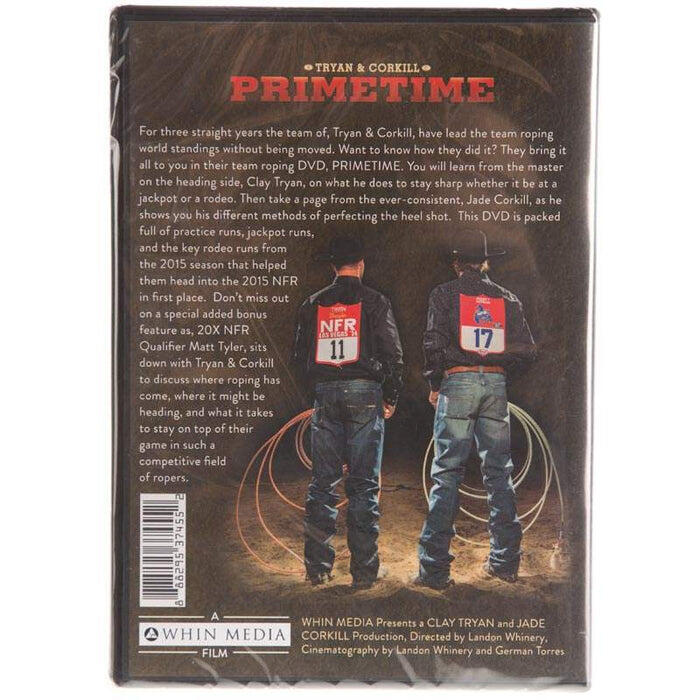 Primetime Instructional Team Roping Video
Style #: PRIMETIME
Check Availability In Stores
Tryan & Corkill Team Roping Instructional Video Scoring Dummy Roping Positioning Technique Heading Heeling Practice Runs Rodeo Runs PRIMETIME
How bad do you want to make it?? How bad do you want to win?? Are you hungry not only to rope but to be a champion? No matter which end you rope or which end you want to rope, this is the video for you! In "Primetime", 14 time WNFR qualifying header, Clay Tryan and 8 time WNFR qualifying heeler, Jade Corkill Show you exactly what you need to "bring it" to the big time. First, a little about the boys of "Primetime." The big sky country of Montana brings us the remarkable Clay Tryan. This Billings, legend has made it to the WNFR 13 times and has two world championships under his belt. Clay's motto is that he "tries to prove himself every single day. If [HE] doesn't do well that day, [He] wasn't the best. That's what still drives [Him]." On the backside, from the boom town of Fallon Nevada, comes Jade Korkill. Korkill's heel lope should be called Korkill's "catch" loop because this man sets a mighty and deadly trap every time! In this video,Clay will teach you:
How to score
How to improve your position in a run
How to improve your overall technique How to breakdown your run to improve your overall skill
Jade will teach you:
How to sharpen your heeling on the Smarty
Proper heeler positioning for your horse and your rope
How to breakdown your run to improve your overall skill
As well, this video features practice and rodeo runs and a special bonus interview. The bonus interview is conducted by 20x time NFR qualifier Matt Tyler and he asks the question you need the answer to..."What does it take to stay on top of the game in the tough field of PRCA team roping?"If you're ready for the big time, then you're ready for "Primetime!"