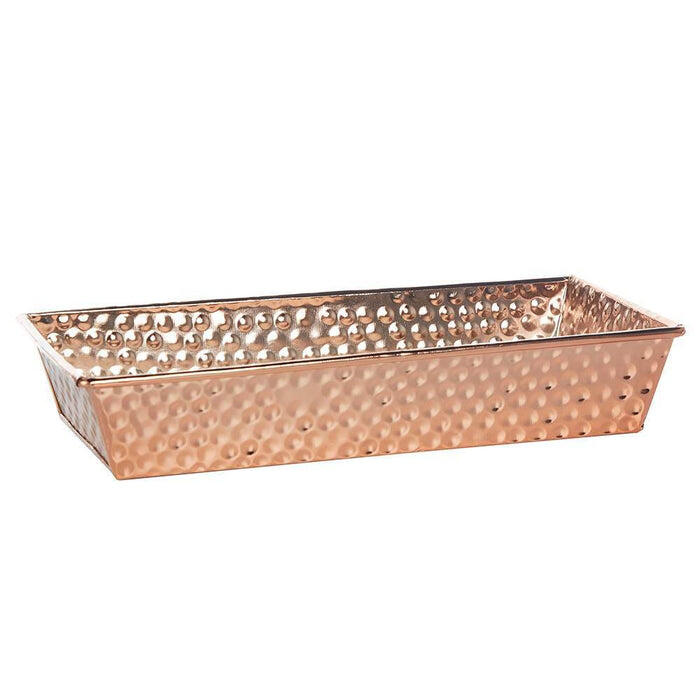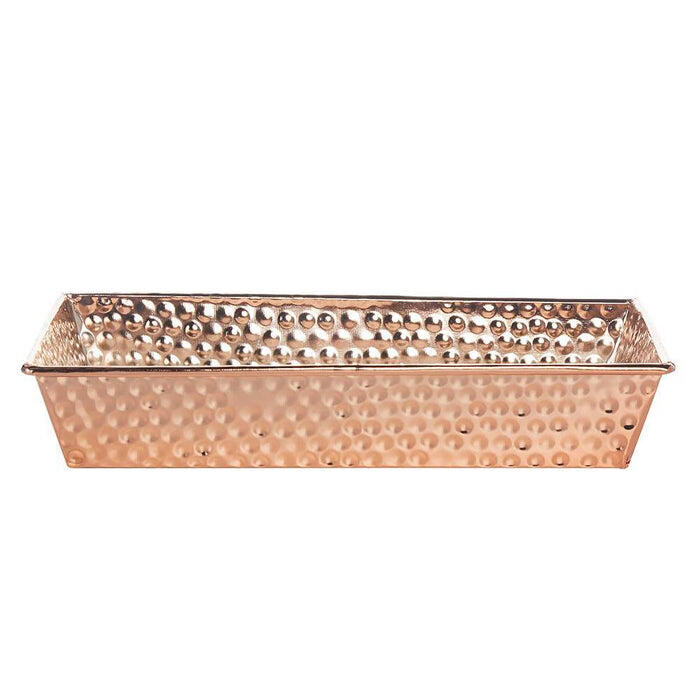 Panacea Hammered Copper Succulent Tray 12in.
Style #: 619204
Check Availability In Stores
Display several small plants along with classic color and shape using this Panacea Hammered Copper Finish Succulent Planter Tray. The level base, flared sides, and narrow shape of this lovely tray create a timeless look, while raised circles throughout it provide bold texture. Place this unit on the center of a table as a focal point for your dinner party, or rest it on a windowsill for a different effect. The copper colored finish contrasts the varied green tones of your succulents, while a rolled rim along the top enhances the circular impressions. Crafted from metal, the tray remains lovely and durable for use over and over again, and the copper finish covers both the interior and exterior of the piece for added shine. Showcase a few plants or tea lights in a sleek vessel with this Hammered Copper Finish Succulent Planter Tray.