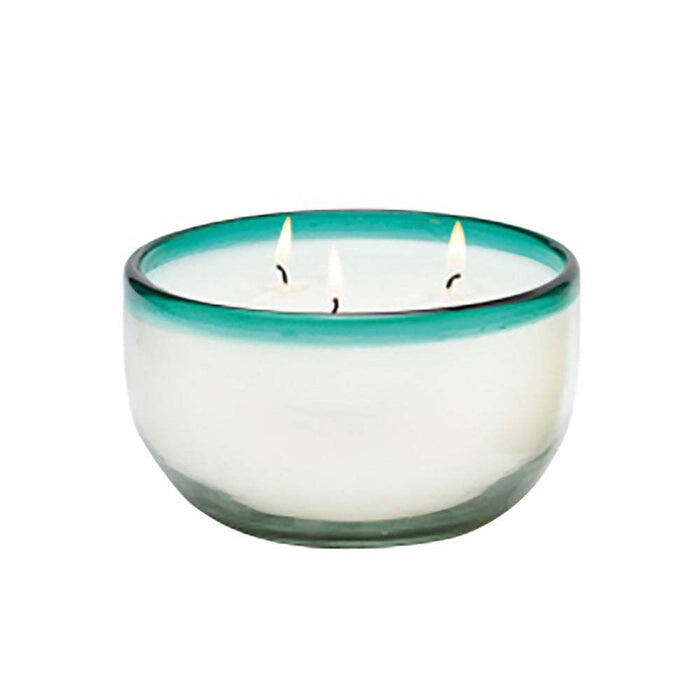 Paddywax La Playa Cactus Flower Bamboo Candle
Free shipping not available on this item - Weight: [0.5 ] lbs
Style #: LP1405
Paddywax
La Playa Cactus Flower Bamboo
14oz
LP1405
 Welcome beach vibes into your home with La Playa. Each vessel is hand-blown bubble glass and will vary in size, shape, and the amount of bubbles - making each glass uniquely yours! These vessels are food-safe to use once the candle has burned and even feature our favorite guacamole recipe on the back of the dust cover!
Top Notes: Bergamot, Dewy Pear, Apple Blossom, Coconut Water
Middle Notes: Cactus Flower, Gardenia, White Peony, Aloe Vera
Base Notes: Matcha Tea, Muguet, Vanilla Bean, Bamboo
Size: 14 oz.
Vessel: Hand-blown bubble glass
Dimensions: 4.75" L x 4.75" W x "3.75" H
Care: Dishwasher, microwave and food safe