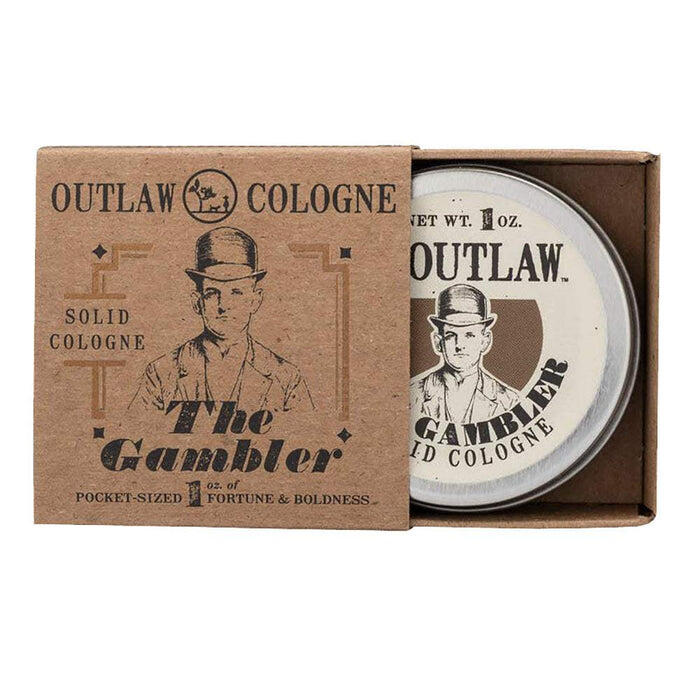 Outlaw The Gambler Solid Cologne
Style #: GAMB-SC
Check Availability In Stores
Outlaw
The Gambler
Solid Cologne
1oz of Fortune and Boldness
Made in The USA
GAMB-SC
Bourbon, tobacco, leather.
Bein' a gambler ain't just about takin' chances it's a way to view the world. Either lady luck gives you a good hand, or you JUST MAKE IT WORK. After you deal out with your winnins, you might sit for a spell so's you can contemplate your ethics and earnins.
You might pour yourself a tumbler of good bourbon. The first sip socks you in your kisser. The next feels like a warm blanket for your inners. And then, with every sip hence, you feel yourself slipping deeper.