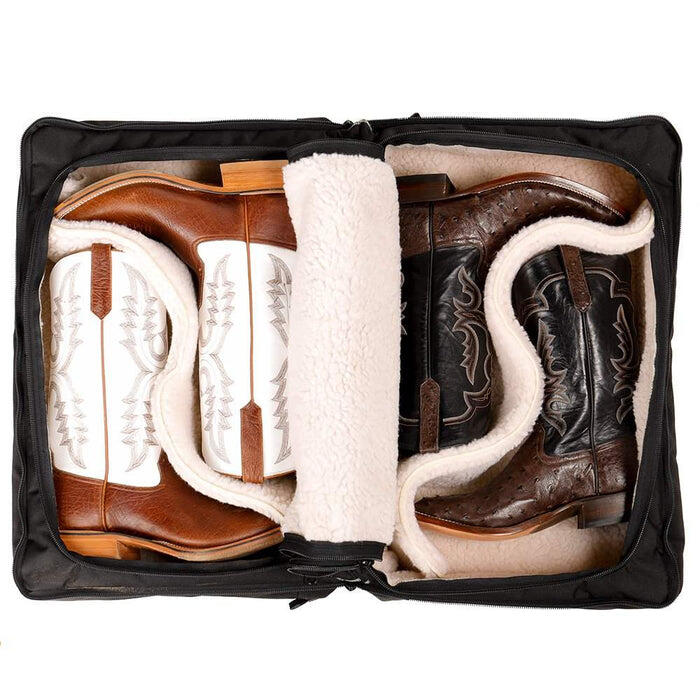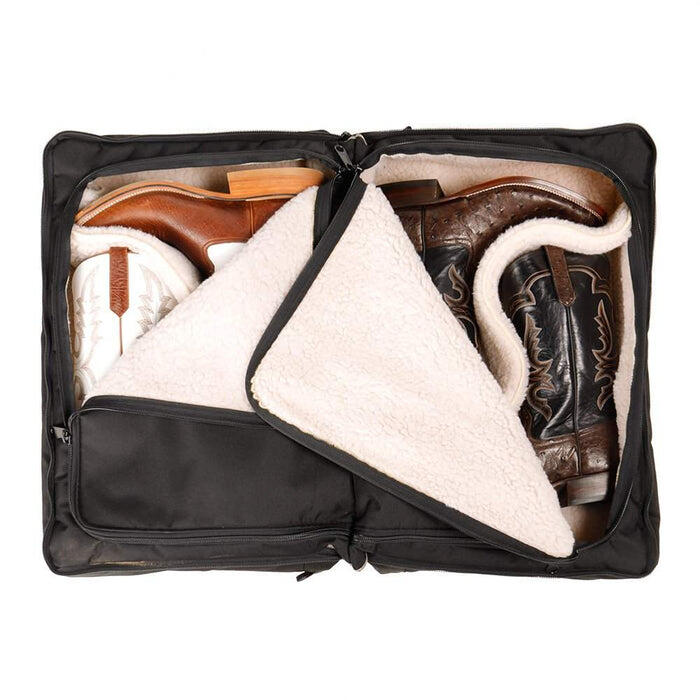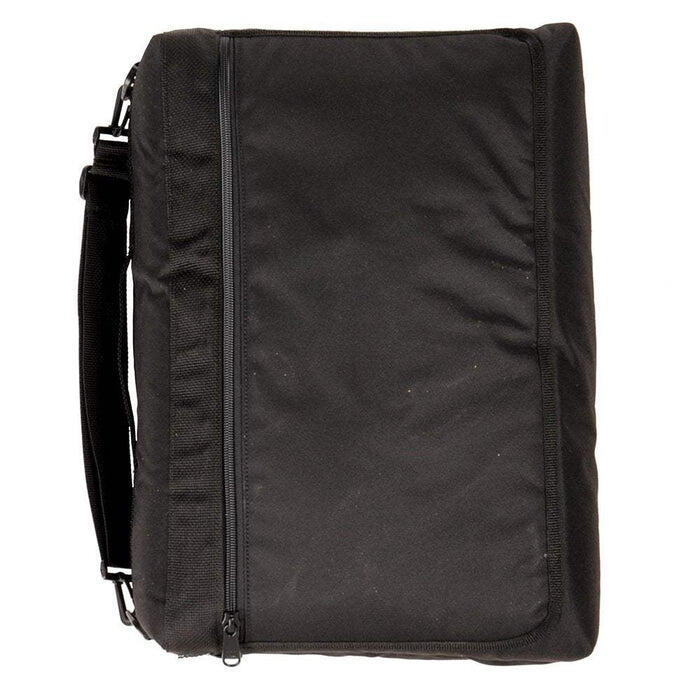 Lux Double Boot Large Travel Boot Bag
Style #: LUX-DOUBLE
Lux
Double 
Canvas 
Travel 
Boot Bag
Black 
Side Zipper
Lux-Double
 The ultimate lay flat boot bag with allows you to stack, store, grab and go! You and your boots will always be ready for your next adventure. Show your boots some love, they carry you everywhere. This design keeps our boot bag from looking like a standard boot bag AND allows easy access at the same time.  I have had a few boot bags, with my fav boots inside of course, stolen.  Now how did they know boots were inside, because it looked like a boot bag.  LuxBootBags is THE NEW must have way to store and carry your boots!
LUXBootBags™ are luxurious on the inside, tough on the outside, and made to stand up to rigorous use!  This bag is ideal for anyone!!!
Another BONUS…just think about this…
You can STACK more of your boots in LuxBootBags adding MORE space for sweet additions to your Boot Collection! PLUS, have them packed and ready to go at a moments notice!