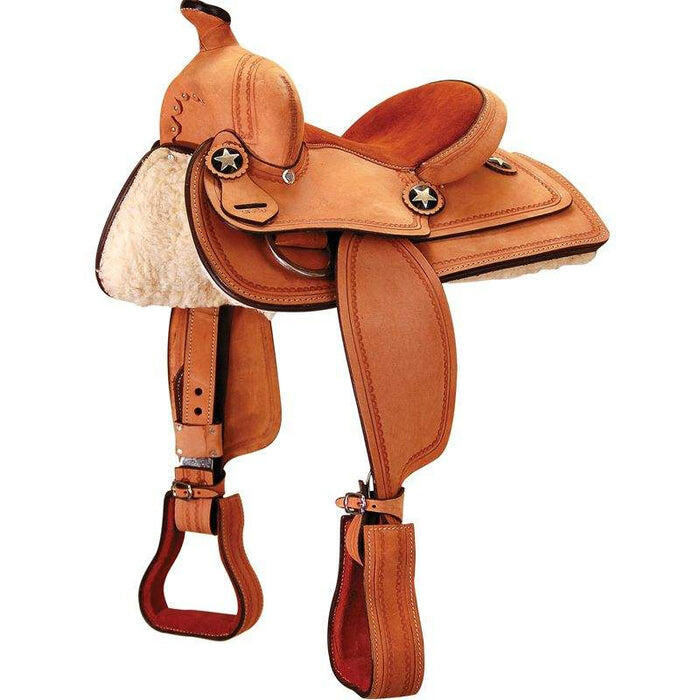 JT International Bob Cat Youth Pleasure Saddle
Style #: KS880 Coupons Not Applicable
Check Availability In Stores
JT International
Roughout with Light Oil
Youth
10" Seat
KS880

Free Shipping On All Saddles! 
This little pleasure saddle is all roughout so it has a very punchy look. It is an all around youth saddle that is part of the original "King Series" by JTI. The border is hand tooled and the skirts have neoprene in them. It's on a rawhide covered tree and has semi-quarter horse bars.