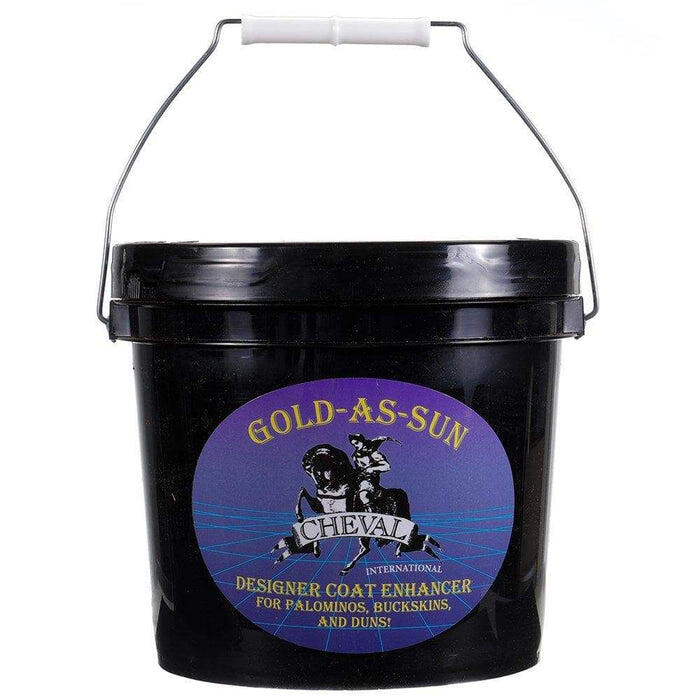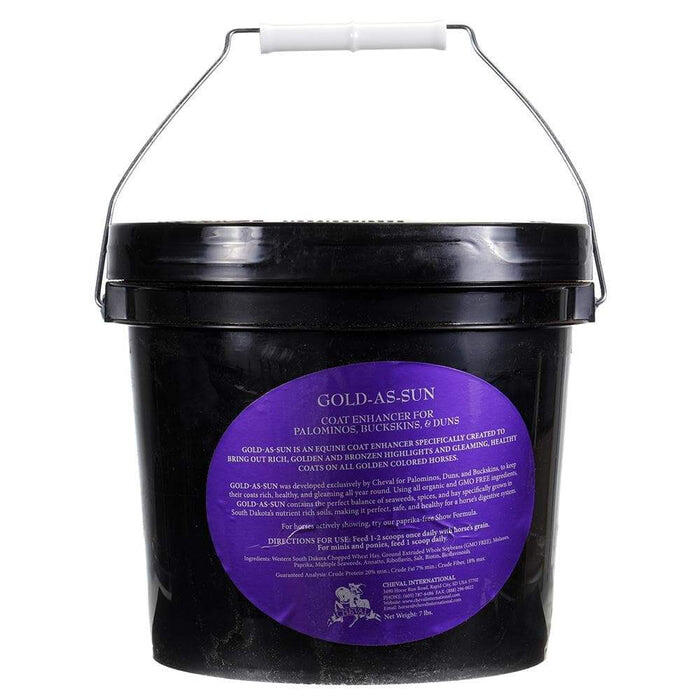 Gold-As-Sun 7lb
Free shipping not available on this item - Weight: [7.5 ] lbs
Style #: GAS7
Check Availability In Stores
Coat enhancer for Palominos, Cremellos, Duns and Buckskins. 
Formulated to emphasize the golden/bronze colors 
Forms a rich shiny bronze highlight 
Good for hooves, joints, manes and tails
Regular formula contains Paprika
7lb
GAS7
Gold-As-Sun coat enhancer for Palominos, Cremellos, Duns and Buckskins. Gold-As-Sun utilizes omega oils, spices, herbs and seaweeds as Black-As-Knight; however, it is formulated entirely differently to emphasize the golden/bronze colors on Palominos, Duns, Buckskins, and Cremellos. Forms a rich shiny golden bronze highlight rather than the dark highlights of blacks and bays. Beat that dingy burned look with Gold-As-Sun. 
Ingredients are grown chemical free fields to give your horse nutrients such as Omegas, Amino Acids, Vitamins and Minerals in the perfect balance for the ultimate glowing health.
Tip:To see results super quick, groom out the old hairs as fast as possible. Always start horse on coat enhancers at least 2 weeks before body clipping to avoid that mousy dull, "I've just been clipped" look.
This is the REGULAR formula and contains Paprika.