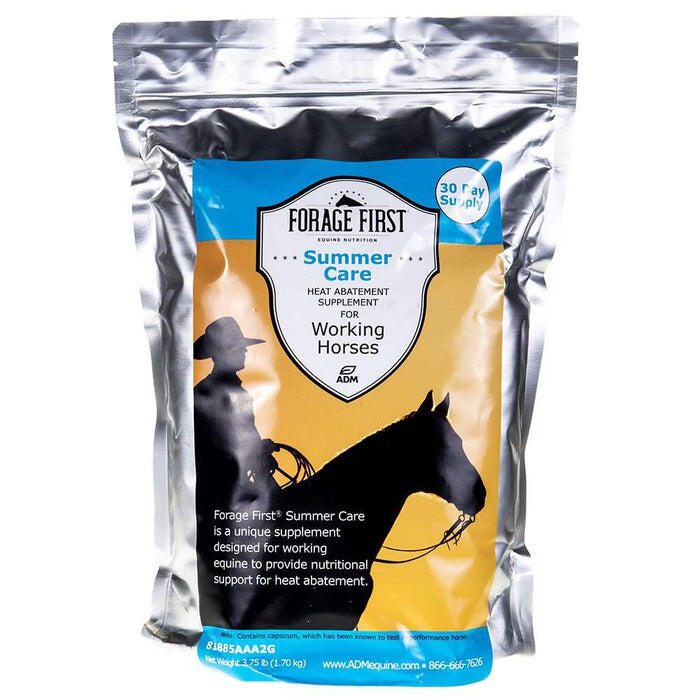 Forage First Summer Care
Style #: 81885AAA2G
Check Availability In Stores
ADM Animal Nutrition
Heat abatement supplement for working horses
Contains Capsicum known to test in performance horses
Helps alleviate some of the physiological and health challenges associated with heat stress
Pelleted formula
3.75lb 
81885AAA2G
Regardless of your discipline, summer is a great time to enjoy your equine companion. However, it also presents unique challenges such has high ambient temperatures, flies, and other physiological challenges associated with heat. Therefore, the ADM nutritionists developed Forage First Summer Care, a unique supplement specifically formulated to help support your horse through the hot summer months.
Forage First Summer Care's low feeding rate (2 oz per head daily) and advanced nutrition delivers an economical means to help facilitate good health in the hot summer months.
Each scoop of Forage First Summer Care contains a concentrated source of unique ADM ingredients designed to nurture wellness.