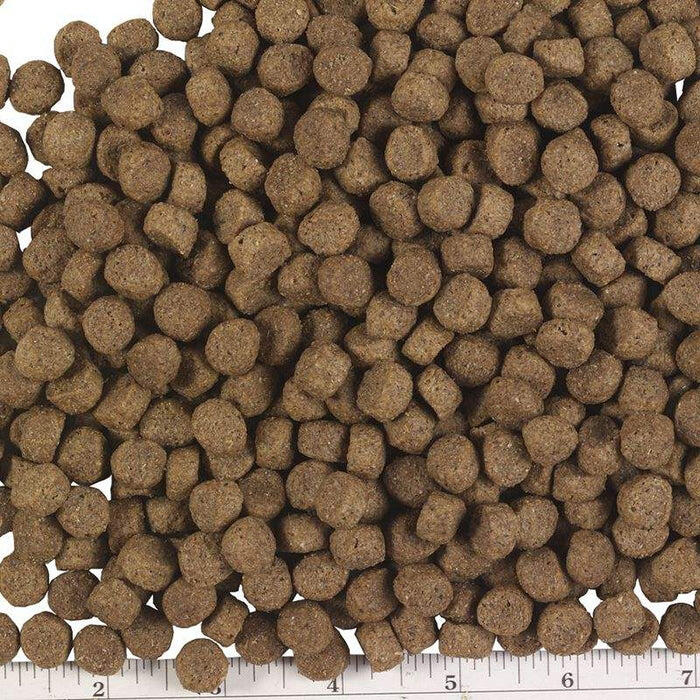 Exclusive All Life Stages Lamb Brown Rice
Style #: 3005427-746
Check Availability In Stores
PMI Nutrition

Real Lamb is the #1 ingredient, high-quality protein

Supports strong immune system with a variety of antioxidants from blueberries & cranberries, as well as Vitamins E & C

Naturally sourced fiber from beet pulp and Chicory root promotes a healthy digestive system

Rich in Vitamin A and Omega-3 and -6 fatty acids help maintain a radiant coat & skin

Natural sources of glucosamine help support healthy joints

Wholesome grains provide carbohydrates for  energy

5 lbs.

3003111-746
Real meat.  Real protein.  Real Delicious.
Premium nutrition for a normally active dog.
The exceptional ingredients in Exclusive® Dog Food were chosen togive today's dogs what they've always liked, and what they've alwaysneeded: real meat and real protein. It was true when dogs lived in thewild, and it's true today. As a result, the #1 ingredient in Exclusive®Dog Food is savory, real meat including lamb, chicken, turkey or fish.We've also added a carefully-selected balance of fruits, vegetables andwholesome grains to support their health—but left out the corn, soy,wheat and artificial flavors & preservative.