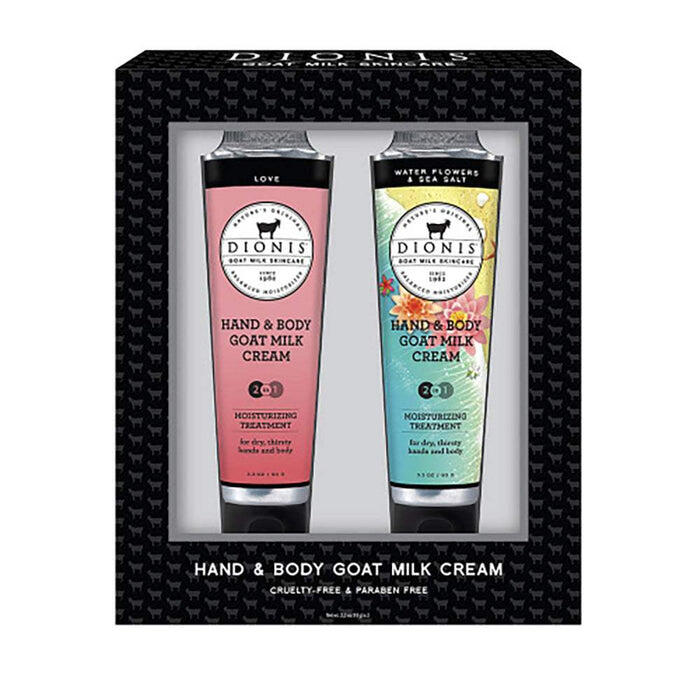 Dionis Serenity Gift Set
Style #: C33360-1
Check Availability In Stores
Dionis
Serenity Gift Set
Hand and Body Cream
Love
Water Flowers and Sea Salt
3.3oz Each
Paraben Free
Cruelty Free
Made in The USA
C33360-1

 
Our rich hand & body cream will nourish and condition your skin without leaving a greasy residue. Our formula is made with natural Goat milk that is packed with vitamins and minerals used to nourish and help retain skin moisture, making it ideal for those of us with dry, thirsty hands and body.
Love: An enchanting blend of fragrant jasmine, vanilla and black currant.
Water Flowers & Sea Salt: Heart of water lily, lotus and magnolia dew, complemented by fresh melon, rosewater and coconut milk.