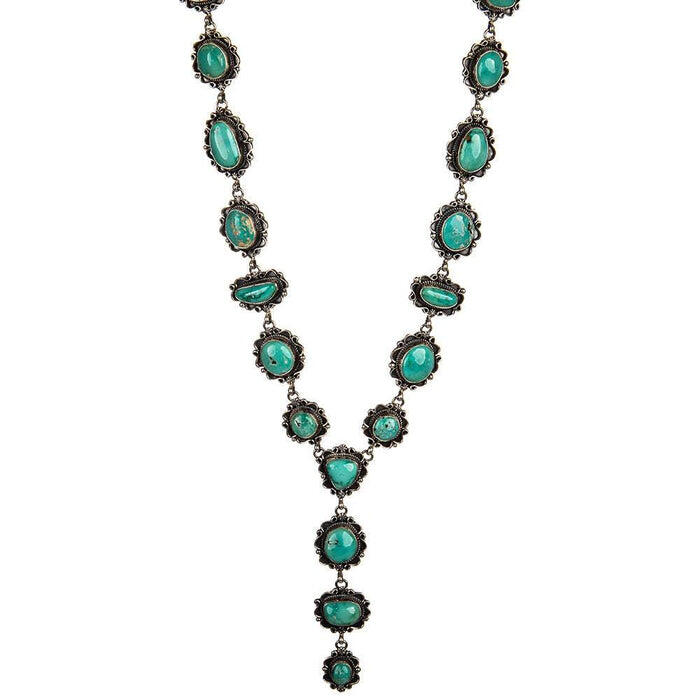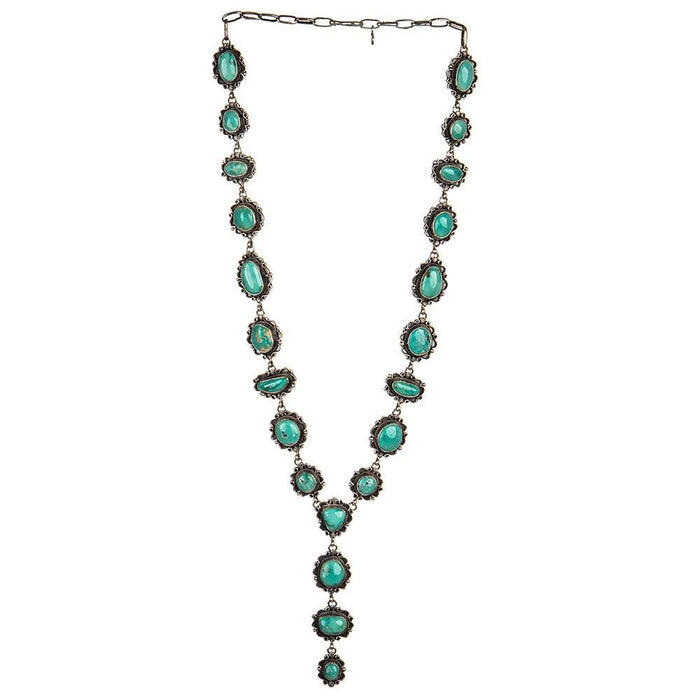 Carico Lake Turquoise Necklace
Style #: SW-008-N
Check Availability In Stores
Turquoise: Carico Lake Turquoise
Artist: Brenda Jimenez
Sterling silver
Authentic Handmade Native American Jewelry
Hallmark stamped
Length: 32" with 3 1/2" drop
SW-008-N
A timeless style made with traditional Navajo jewelry making techniques by Brenda Jimenez. Navajo silversmith Brenda Jimenez is from the Bitter Water Clan, which is part of the Navajo Nation. She grew up with four brothers and four sisters in Smith Lake, New Mexico. Brenda began to work with silver when she was 11 yrs old, under the watchful eye of her mother, Lorraine Barbone.
Carico Lake Turquoise has an astonishing color palette. Ranging from highly unique electric greens to sky blue; from teal to mossy, earthy greens. And rarely, a nugget with both earth and sky color.

The highest grade Carico Lake Turquoise is gem-quality American turquoise. Hard enough to be cut naturally, the high zinc content paints the stone an astonishing lime-green color with a unique spider web matrix, creating a much sought after and collectible stone. Due to the harsh conditions and remote location of the mine, Carico has a very small yearly yield. The high-grade apple green stones make up less than 3% of the yearly yield, making it a rare form of turquoise.