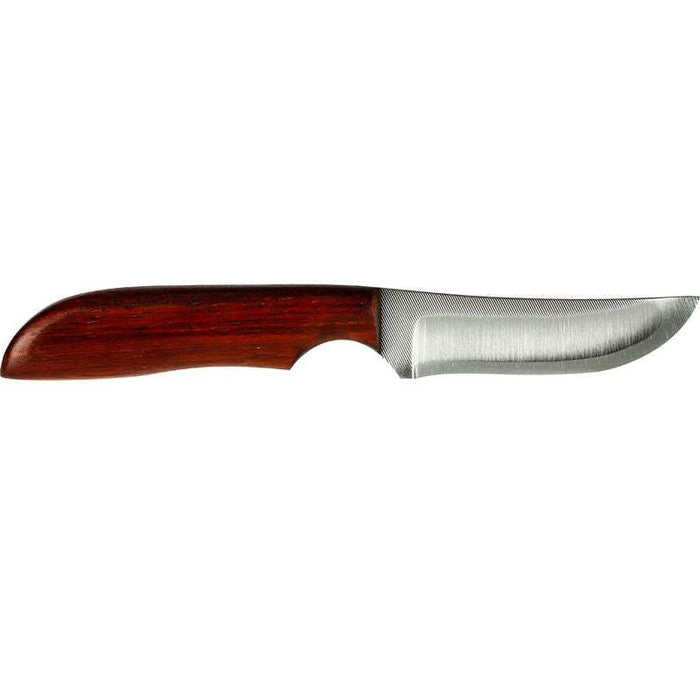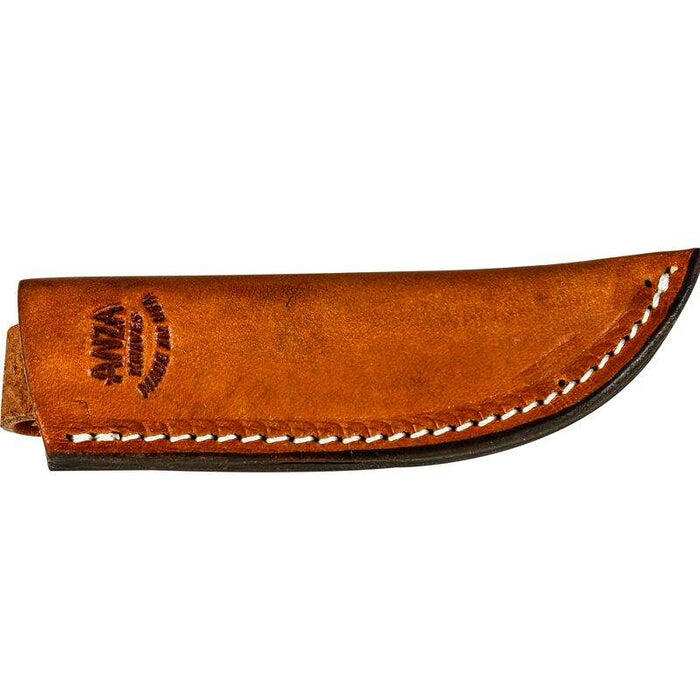 Anza Exotic Padauk Carbon Steel Trailing Point Knife and Sheath
Style #: AZ-WK-3-PAD
Check Availability In Stores
Anza Pocket Knife
Handmade
Exotic Padauk Wood Handle
Carbon Steel
Trailing Point
Overall Length: 6 3/8"
This Anza Exotic Paduak Carbon Steel Trailing Point Knife is made from a 10" file with a Paduak Wood handle.  Anza Knives are made from the finest steel files. These knives are hand made and no two are the same. Anza Knives feature full tang construction and come with a leather knife sheath. 6 3/8" overall length.