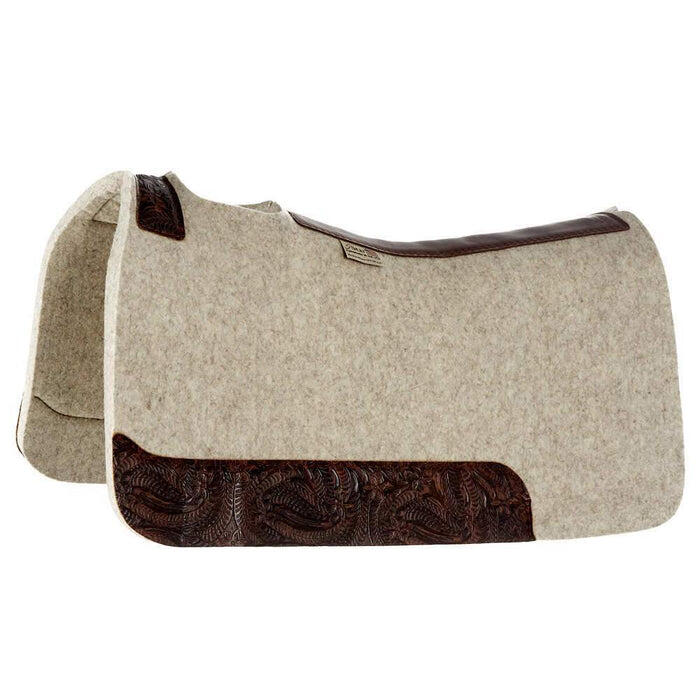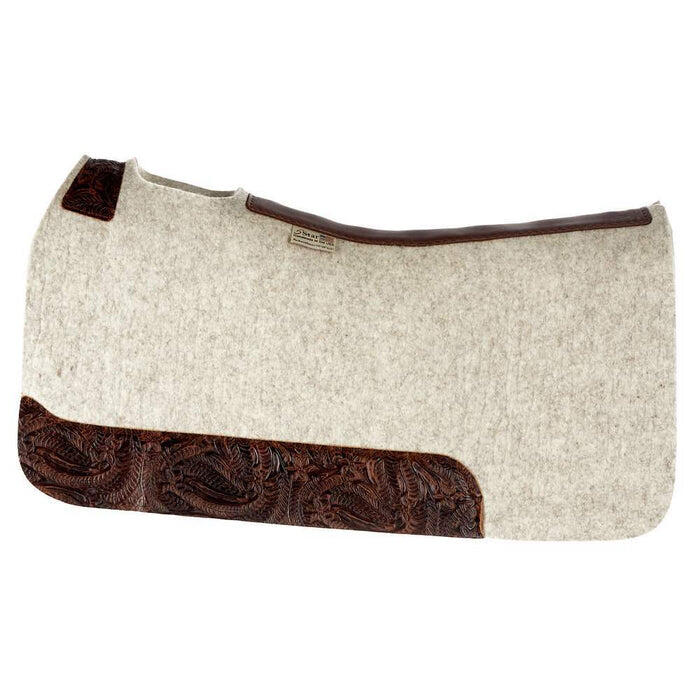 5 Star 7/8in. Natural Barrel Racer Pad w/ Mocha Dallas Floral Wear Leathers 30in.x28in.
Style #: 2WN-B-REG-MDF
5 Star Equine Products
"Naturally The Best"
7/8" Barrel Racer Pad
Natural Felt
Mocha Dallas Floral Wear Leathers
30"x28"
100% Pure Virgin Wool Natural Felt
2WN-B-REG-MDF
The Barrel Racer 5 Star Saddle Pad is a great pad for Barrel Racing and Smaller Saddles. It keeps your horse comfortable and your saddle in place allowing the best performance from your horse! The 100% pure virgin wool felt wicks away moisture, cleans up easily and stabilizes your saddle with limited cinching. Wear leathers provide protection and durability. Hand-made in the USA.