NRS Event Center
The NRS Event Center is the core of the NRS Ranch. NRS Ranchers train and keep horses at the arena to use for a variety of events and training. The NRS Event Center is also the host of weekly ropings, barrel races, practices, private/public events and a variety of clinics.
Upcoming Events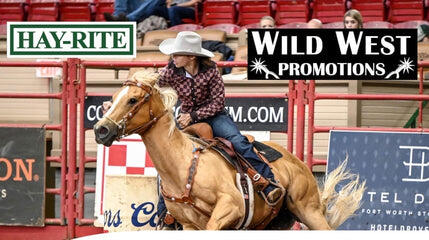 Open 4D Barrel Race
Wednesday, August 17, 2022
309 CR 4228, Decatur, TX 76234
---
DESCRIPTION
Office opens at 5PM | Exhibitions 5:15PM - 7:30PM $5 | Open 4D starts at 8PM $35 | 3D Incentives 18 & Under / 19 & Over $20 | Arena fee $10 per person. 80% Progressive Payout!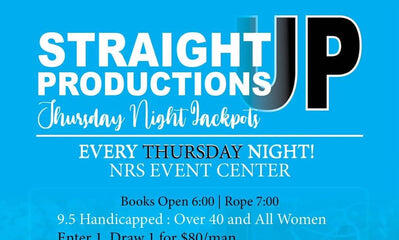 Straight UP Productions Jackpot
Thursday, August 18, 2022
309 CR 4228, Decatur, TX 76234
---
DESCRIPTION
Books Open at 6PM | Books Close at 7PM | Rope at 7PM #9.5 Handicapped : Over 40 and ALL Women. Pick 1 / Draw 1 at $80 per man. 12.5# Handicapped : No Age Limit : Pick 1 / Draw 1 at $100 per man. For more information see details below or call Monty Stockard at 940-781-9358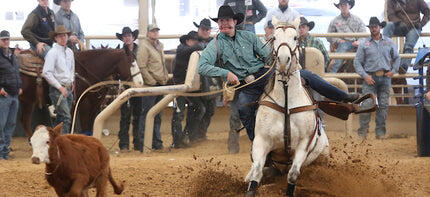 Ultimate Calf Roping
Saturday, August 20 - Sunday, August 21, 2022
309 CR 4228, Decatur, TX 76234
---
DESCRIPTION
All ropings both days will be 3 head for $190 + $1. All Ropings will have $50 sidepot, $50 insurance sidepot and $50 6-head average sidepot (except 4-D, BA and #9 entry fees as listed) For more informtion please click the more details link below!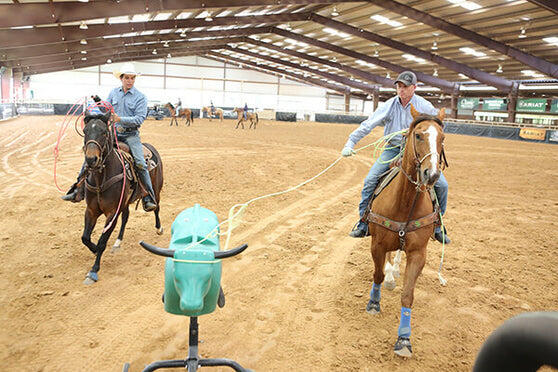 Clinics
Every horseman can be a better horseman. We believe that there are always new things to learn. Our instructors are happy to share their knowledge and understanding of horses. Our guarantee is that every student who comes to an NRS Event with a willingness to listen will go home with at least one thing they can employ to be better than before they came.
Based on the great response we receive from each clinic and our multiple clinic attendees, we are convinced people learn something each time they come.
Facilities
Located 4 miles south of Decatur, Texas on Hwy. 287, the state-of-the-art NRS Event Center is located on the 400+ acre Ranch, just one hour from the DFW Airport and 35 minutes north of the historic Fort Worth Stockyards. Housed under one roof, the training center encompasses a 300′ x 150′ arena with cattle working pens, 56 stalls, wash racks, viewing areas, kitchen, meeting area and much more! Everything is designed and laid out for your comfort and convenience to make your experience with us the best it can possibly be.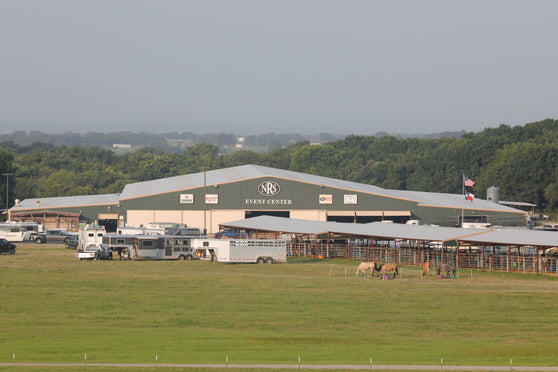 Stay a While
You can come to a clinic, hook up your trailer for the weekend or bunk in one of our traditional western style bunkhouses or cabins. Both are conveniently located next to the NRS Event Center. There are over 100 safe, well-maintained stalls and turnout areas to keep your horse. Grab a bite to eat at the NRS Cookhouse. Even if you're just traveling through and need a place to stay, let us know. Hookups and bunkhouses are not included in the price of the clinics.
Guest Ranch Info Sheets & Maps
Lodging